Web-based mentor training
and so much more…
Use our web-based mentor training and other research-informed services to improve outcomes and achieve excellence quicker.
You have reached Mentoring Central. We are following federal and state guidelines pertaining to COVID-19, so most of our employees are working from home. For more product information or assistance, please email us at MentoringCentral@irtinc.us. Additionally, we have many online options for mentors, mentees, parents, and mentoring staff; click on the Training tab to learn more.
The Elements of Effective Practice for Mentoring™ (MENTOR, 2015; the "Elements") describes the definitive Standards of practice for the field of youth mentoring. By adhering to the Elements, mentoring programs can enhance their overall program quality and help build strong mentoring relationships.  The Elements were written by Drs. Janis Kupersmidt and Rebecca Stelter of Mentoring Central, Dr. Jean Rhodes of the Center for Evidence-Based Mentoring (CEBM) at UMASS-Boston, and Michael Garringer of MENTOR/National Mentoring Partnership.
"This user-friendly online course is the only evidence-based training for mentoring youth.  Eight years in the making, this rigorously evaluated training will take your mentors through every stage of successful mentoring relationships—from before the match to the final meeting and beyond."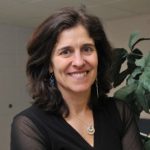 Jean Rhodes, Ph.D.
Frank L. Boyden Professor, Department of Psychology
Director, Center for Evidence-Based Mentoring
University of Massachusetts, Boston